A Documentary

Producer | Dr. Tony Herring
Director | Ken Mandel
Executive Producer | J. C. Montgomery, Jr.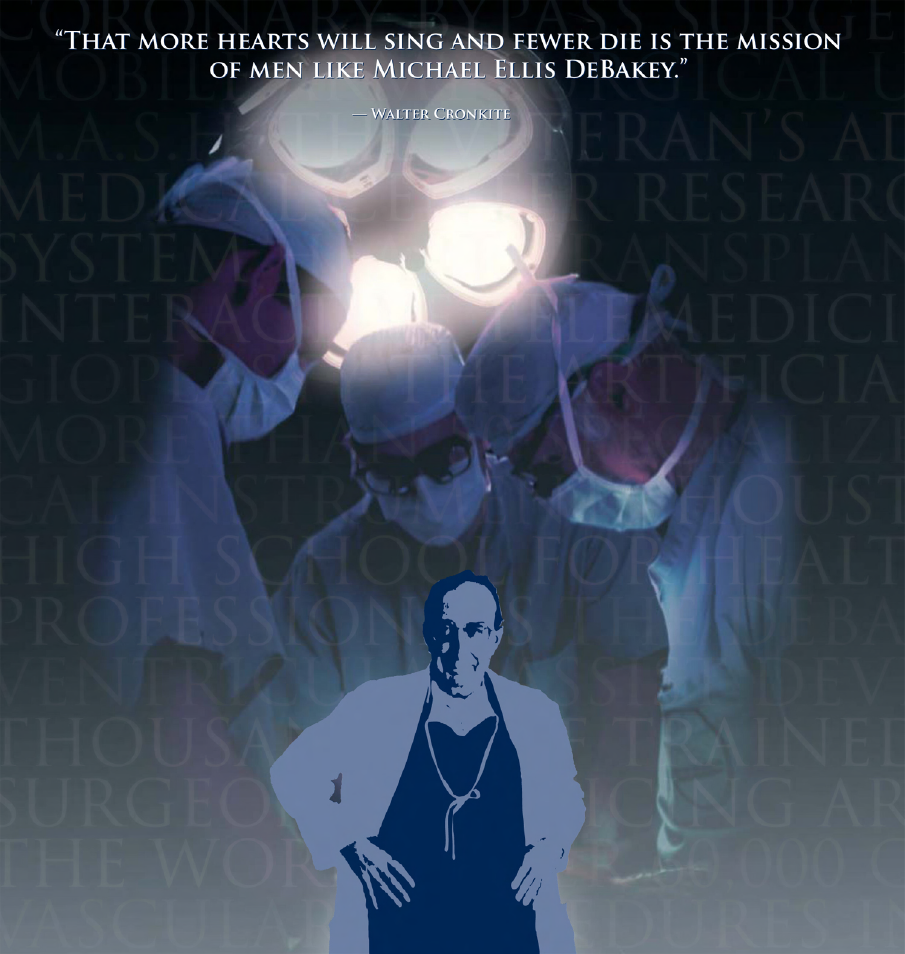 DeBakey is an inspiring documentary about the life of famed heart surgeon, Michael E. DeBakey, M.D. Dr. Tony Herring, a student of Dr. DeBakey's in the 1960's, sets out to learn what made his mentor and teacher tick. Dr. DeBakey's career spanned more than seventy years, and his work touched the lives of millions of people all over the world.
In World War II. Dr. Debakey helped develop surgical principles, which were the beginning of the M.A.S.H.(Mobile Army Surgical Hospital) unit. He later laid the foundation for both the Veterans Administration Hospital system and the National Library of Medicine. His presence in Houston, Texas, built Baylor Medical School into one of the best medical schools in the nation. Debakey's innovations in the field of cardiovascular surgery are legendary and include development of the roller pump for cardiac bypass, the treatment of complex aortic aneurysms, carotid and coronary bypass surgery, and the left ventricular assist device. He was truly a national treasure.
Dr. Tony Herring is Chief of Staff Emeritus at Texas Scottish Rite Hospital for Children (TSRHC). TSRHC is one of the nation's leading pediatric centers for the treatment of orthopedic conditions, certain related neurological disorders and learning disorders, such as dyslexia. Patients receive treatment regardless of the family's ability to pay.